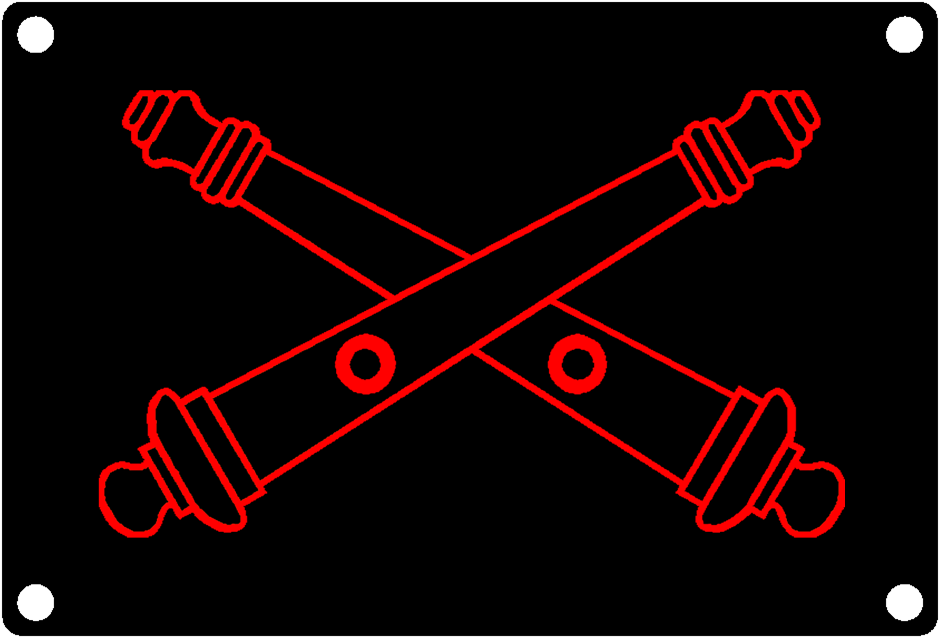 Field Artillery Branch Insignia
Regular price $20.50 Sale
The Field Artillery Branch of the United States Army was founded on 17 November 1775 by the Continental Congress, which unanimously elected Henry Knox "Colonel of the Regiment of Artillery". The regiment formally entered service on 1 January 1776. Artillery of all types was part of the Artillery Corps until 1901, when the Corps was split into battery-sized units, called companies at the time, of Field Artillery and Coast Artillery. In 1907 the Artillery Corps was reorganized into the Field Artillery and the Coast Artillery Corps. Although presently Field Artillery and Air Defense Artillery are separate branches, both inherit the traditions of the Artillery branch.
This product is made from the highest quality UV protected plastic.
*Picture is a computer rendering. Art may look different in person.