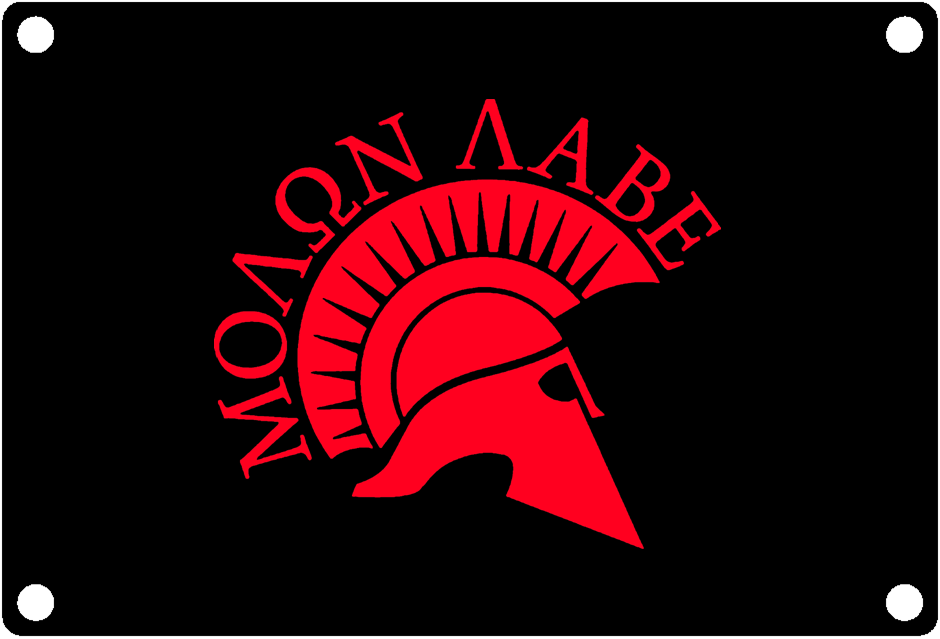 Molon Labe
Regular price $20.99 Sale
Molon Labe Interchangeable Insert is available for both LED and reflective Hitch Cover Bases in a matte or gloss finish. 
Molon labe (Greek: μολὼν λαβέ molṑn labé), meaning "come and take [them]", is a classical expression of defiance. According to Plutarch, Xerxes, king of Persia, demanded that the Spartans surrender their weapons and King Leonidas I responded with this phrase. It is an exemplary use of a laconic phrase.
This product is made from the highest quality UV protected plastic.
*Picture is a computer rendering. Art may look different in person.